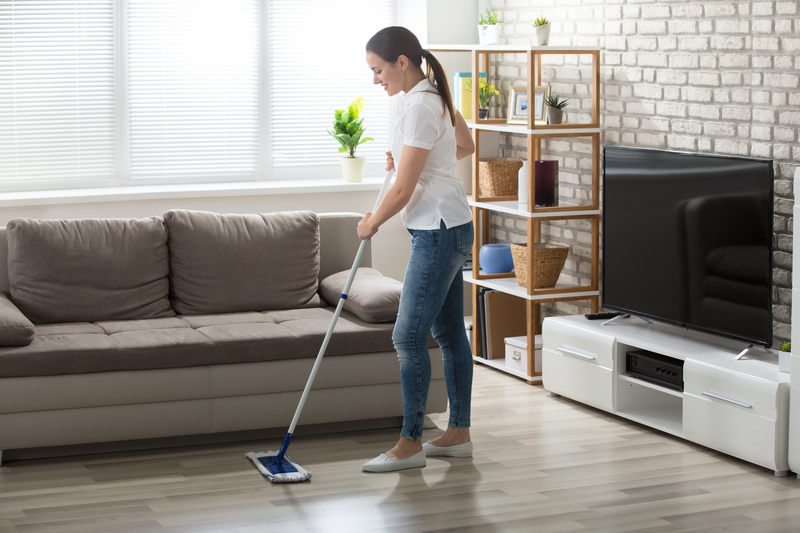 Many homeowners eventually decide to install hardwood floors in their homes. Hardwood floors are a great option because they can increase the value of your home, improve the overall style, and they make daily living much easier. Before you install your hardwood floors, however, there are a few things you should know first.
Picking Out Your Hardwood
Your first task will be actually picking out your hardwood floors. There are two main options to consider: solid hardwood and engineered hardwood. With solid hardwood, each plank is made of a fairly thick piece of wood. This wood is pretty durable and you have the ability to refinish it many times. Since it is so thick, you can also easily sand out scratches and dents. Engineered hardwood is much thinner and less inclined to be refinished, but it is less likely to warp over time and is great for more damp areas. Overall, when you select your wood, you need to be considerate of your lifestyle, specifically how much distress your floors will face, as well as what your budget is.
Installing the Hardwood
The next step you will face is actually installing your hardwood. Here you must make a very important decision. Either you can install the floor yourself, or you can hire someone else to do it for you. If you are not fully confident in your skills or if you've never done it yourself, it may be best to ask someone else to install your floors. When installing the floors, you will have to do plenty of preparation. You need to know how to take accurate measurements before installing your wood floors. In most cases, it is best to give yourself some allowances for errors by purchasing more wood than what your measurements say you need. Before installing your floor, you should let the wood acclimate to the space for a few days.
Maintaining the Hardwood
One of the many benefits of hardwood floors is that they require fairly little maintenance. Of course, that doesn't mean you're completely off the hook. Once you have hardwood floors installed in your home, you need to make sure you are giving them proper care. It is recommended that you dust and mop your floors regularly. Dusting can often be done every day or every few days and mopping can be done once a week. In general, you should stick to cleaners that are specific to wood in order to avoid any damage.
Hardwood floors are a great addition to any home and they remove many of the disadvantages that come with carpeted floors. Before you replace your floors with hardwood, you need to make sure you consider everything involved to make sure you are well prepared for it. That way you'll be well positioned to enjoy your new floors when they're finished.
Check out this article to find out which hardwood floor is best for you!